We're declaring July 25th as the Hot Dog Day of Buffalo. That's a bold move but we're ready to back it up.
The main spectacle is bound to be our hot dog eating competition. Not only because it's going to be entertaining to see who can get the most wieners down the quickest (that's important too) but because of our grand prize.
*Drumroll*
First place WINS A 3 YEAR 2015 SMART CAR LEASE courtesy of Mercedes-Benz of Buffalo!
Second place winner will receive one year of dogs on the house. Solid consolation prize, right?
Shredd and Ragan from 103.3 The Edge will be with us live broadcasting along with appearances from the Bud Light girls and more.
The party kicks off at 12:30 12:30 and the hot dog eating competition will begin at 2pm.

We're ready to have some fun with this one so make sure you're here to party with us!
Want to participate in the hot dog eating contest? You clearly should. Registration is $20, click below to reserve your spot: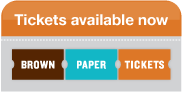 Join our Facebook Event to stay in the loop with updates!